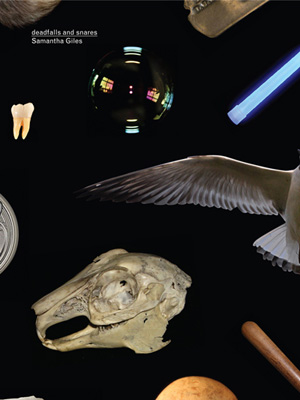 Delinquent
Mina Pam Dick

Winter 2009/2010
Paperback Poetry
ISBN-13: 978-0-9822798-16

102 Pages, 6 X 8
$15.00 U.S.

Buy online from SPD Bookstore

General ordering info.

"Like a gender-errant Benjamin, Mina Pam Dick constellates recombinant philosophies, aesthetic forgeries, and the intertextual detritus of the big slithering city. The poems and prose that pack Delinquent's sucker punch are weighted with the freight of excess baggage, which means they are the very work of today"
—Vanessa Place
"[A] text that reminds us that imagination lives in language, is uncontainable, fluid, reverses gravity and history, unties the knot between gender and body, assumption and consumption. Who are we? Or how many are we? Or where are we? . . . . I think Dick offers a jouissance for the 21st century—accelerate the wit, play, and bite."
—Sina Queyras
"The Minas are many. Tompkins Square Park is the site of Philosophical Investigations. Walser is writing the New Sentence, again. Fear and Trembling on the sidewalk, in an iced coffee . . . . The proposition is a poem. The paradox is a contradiction. 'Words show no pity.' A t-shirt, a haircut, a dependent clause, a math equation. The best part of the dissertation is unwritten—here it is."
—Matvei Yankelevich
"[A] hybrid tractatus that runs circles around Spinoza and all the bad boys of analytic philosophy who tripped over their own logic and uncovered new realms of uncertainty between truth and falsity, sense and reference, proof and paradox. Into this gap in the binary jumps Pam Dick's poetic avatar: a bastard son who's really a daughter, a rogue bachelorette of the intellect who surfs the thickets and asylums of Western thought, shaking the tree of knowledge for subversive apple-truths . . . . culminating in a veritable Q.E.D. of heretical subjectivity that is by turns rigorous, risible, picaresque, and profound."
—Pam Lu


Mina Pam Dick (aka Hildebrand Pam Dick, Nico Pam Dick et al.) is a writer, artist and philosopher living in New York City. She's a native New Yorker. She received a BA from Yale and an MFA in Painting as well as an MA in Philosophy from the University of Minnesota. Her writing has appeared in Tantalum, BOMB and The Brooklyn Rail, and is forthcoming in The Portable Boog Reader 4 and Aufgabe#9; her philosophical work has appeared in a collection published by the International Wittgenstein Symposium (Kirchberg am Wechsel, Austria). Delinquent is her first book.